Two feet of snow in at my house. Time to dirt bike. Luckily California is about 10 states rolled into one. A 1 hour drive and I'm in another country.
The area is called Rock Creek. It's on the western slope of the Sierra Nevada Mountain Range. It's pretty remote. There are areas of old growth forest because it was to remote to log.
The trail is to the left. Did I say it was rocky?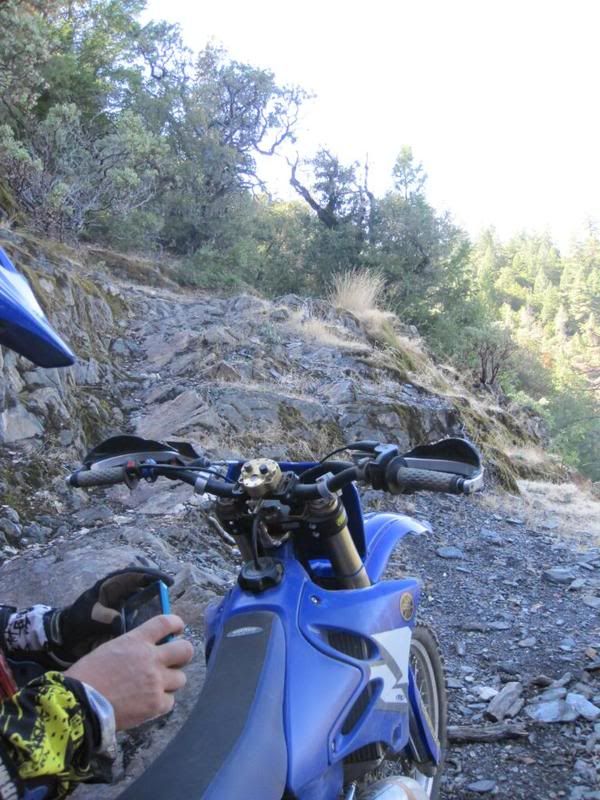 Single Track at it's finest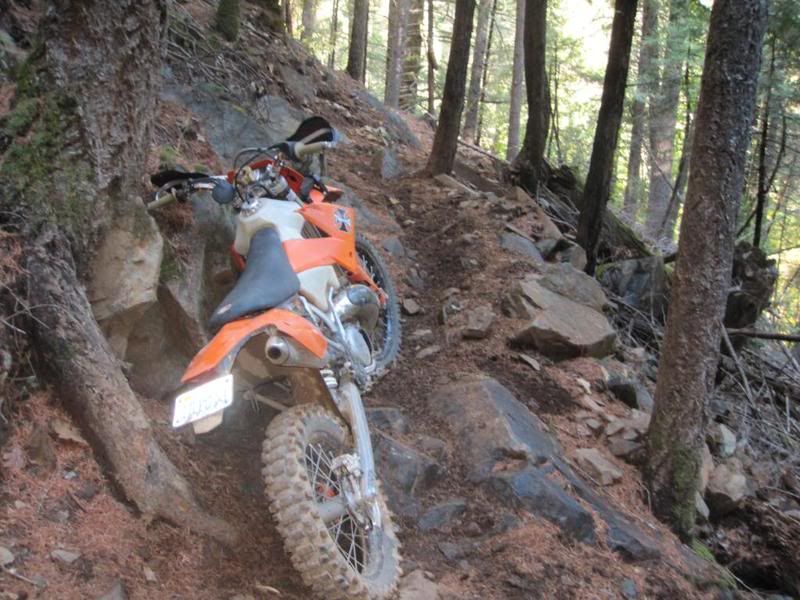 This tree has to be 500 years old. It was at the bottom of a watershed and reached up to the sun. It was huge. This photo does no justice
The old faithful KTM smoker... she just keeps running!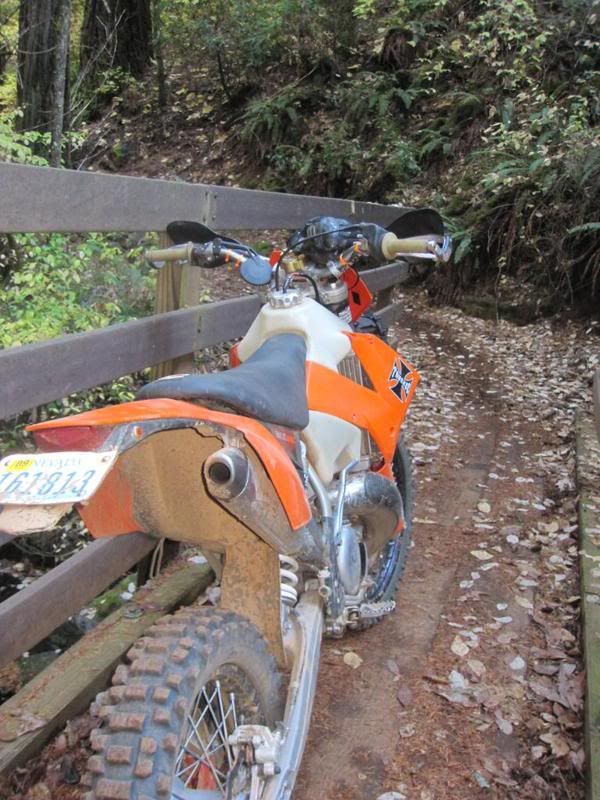 Basically we are on one side of state looking at the other... kinda cool. Look hard and you can see the marine layer at the coast.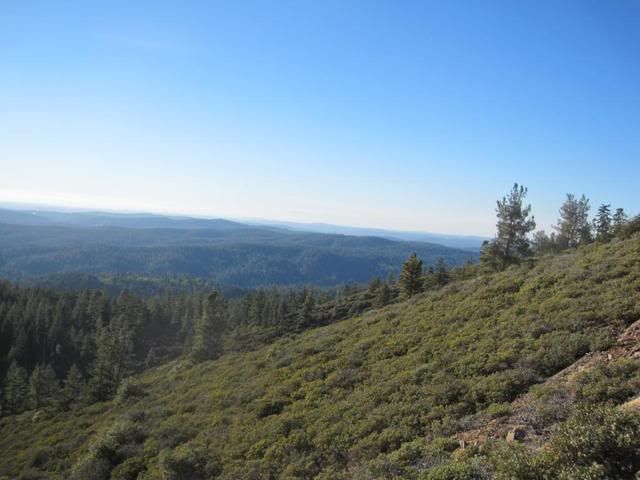 Great day, albeit 2 broken/separated ribs that are nagging me to death... this to will pass...