Over here in the Colonies we have an east to west ride called the Trans America Trail or the TAT. It's a route primarily laid out on dirt roads. It was developed by Sam Correro.
For $300 you get the GPS tracks, maps and a roll chart. It's a total of 5,000 miles.
http://www.transamtrail.com/
Last winter myself and 2 buddies decided this would be a good thing to do. Due to fact that none of us had the desire to ride through Tennessee, Texas, Oklahoma or any other "flat-lander" state we decided to ride only, New Mexico, Colorado, Utah, Nevada, and Oregon. I only committed to ride New Mexico and Colorado as I've ridden and raced off road throughout the western states but I haven't spent much time riding off road in Colorado or New Mexico.
Plus, I'm the kinda guy that likes finding his own trail...
I bought a 2003 640 ADV just for this ride. It has some miles on the clock but I got it for a song... It performed flawlessly. It didn't burn any oil and only used up 1 rear tyre in 3k miles! It's now for sale by the way.
The plan was to ship the bikes to Albuquerque, New Mexico and ride west. All went well. After 6 days I left my pals at the Colorado-Utah border and started the DAT (Dirks American Trail).
Day 1... and two
We picked up the bikes in Albuquerque . My plan worked perfectly as we shipped the bikes loaded and ready to go... for some reason it was still work!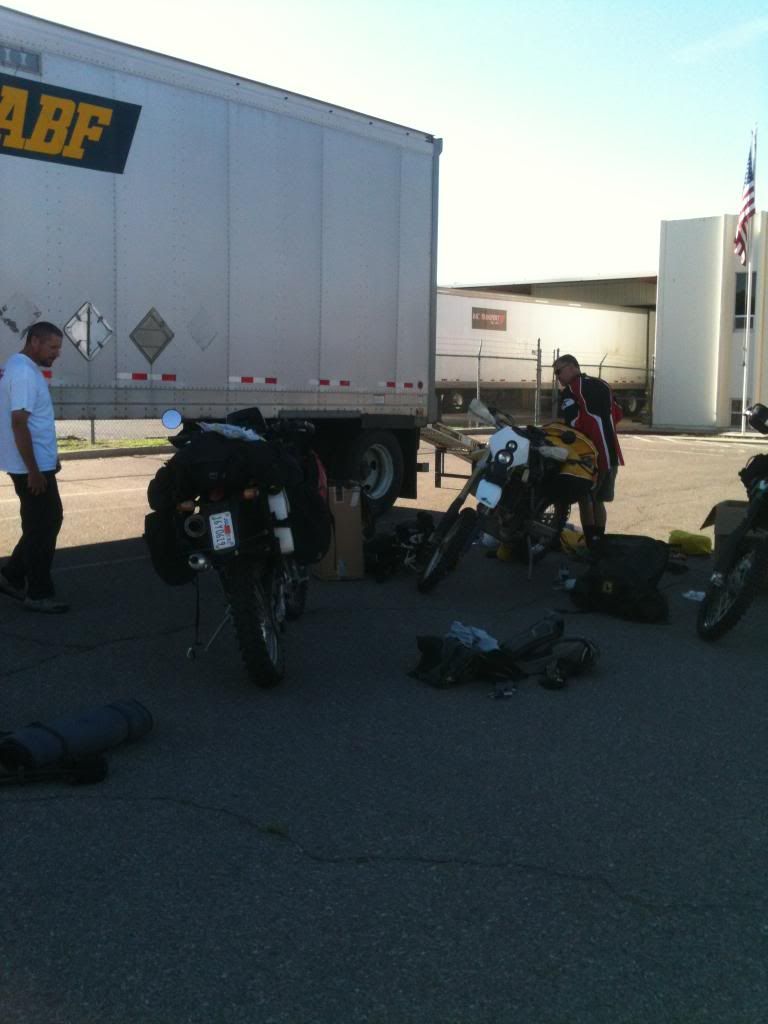 Being the well read folks that we are the decision was made to have a cold one or two at The Library... What the heck we weren't leaving till the next day. Albuquerque is an interesting town...Home of Breaking Bad...nuff said.
The "librarians" gave us a proper send off... thanks girls it was a tuff ride and your kindness and understanding was appreciated!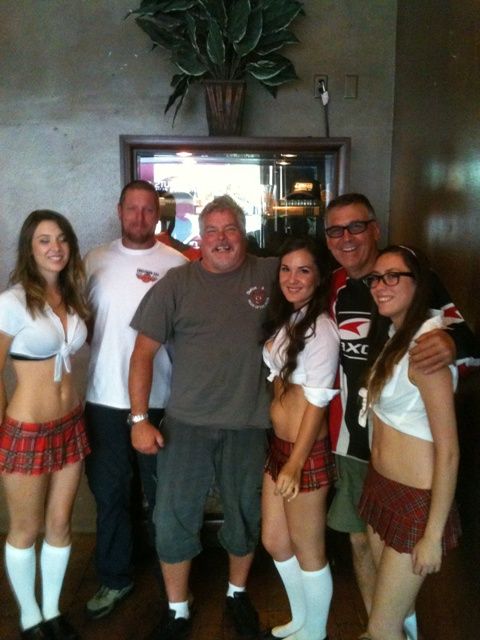 Day Two
Up at 6 am and ready to go we headed out of Albuquerque in a blaze of happiness... In a short time we were out of the desert into the Santa Fe National Forest... amazing
Back down to the desert and across the Rio Grande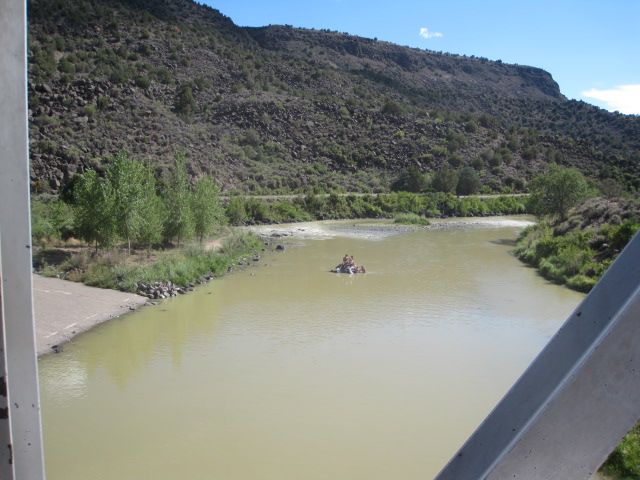 First night of camp just outside Taos in the Sangre De Cristo Mountains... 230 miles