Fitted the Aero bars last week and had a good ride over the weekend, feels really good. Bars are slightly wider even after I trimmed 20mm off each side. The good thing is they are lower and the shape gives a nicer angle on the old wrists.
Can't trim any more off as the switch gear and so would be to close together and make the brake and clutch lever feel funny. Might have to buy shorty levers.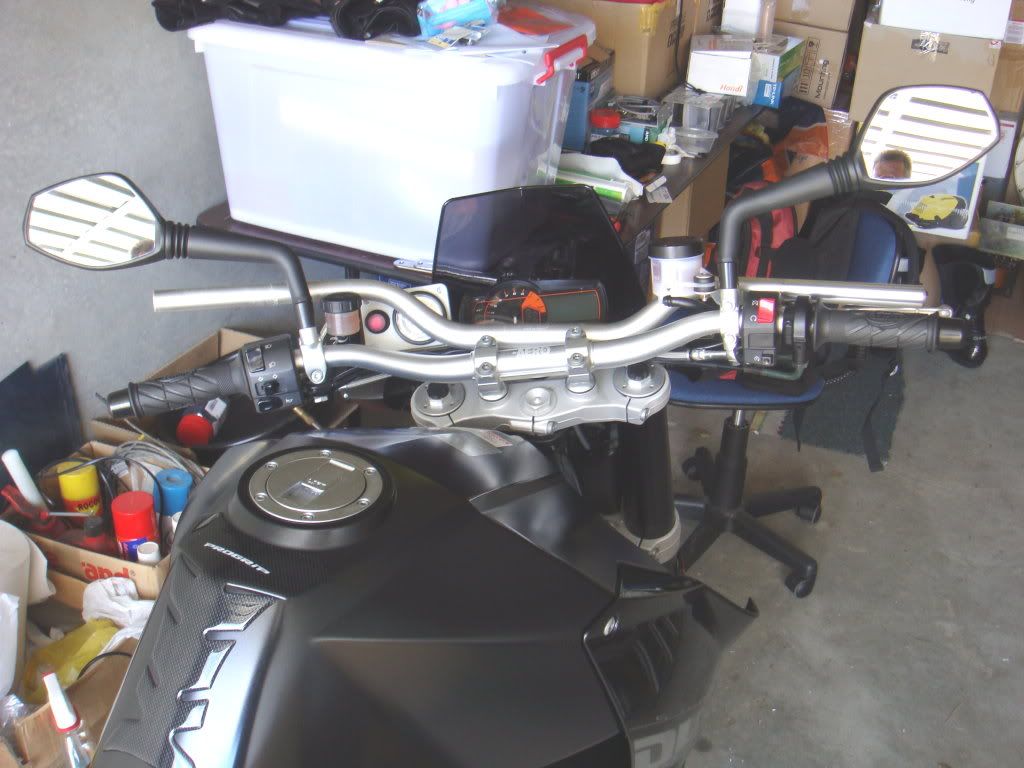 These are the Fly Aero tapered low CR model. Got them for $50 NZ brand new in the box.
Needs two 5mm holes drilled for the switch gear and a trim on both sides but the rest fits no problem including the weights.