Dutch wrote:

Twisted Jester wrote:I'll measure up the pull back on the flat bars for you tomorrow.

That would be helpful. Cheers chap.

KTM666 wrote:

The Monster Magura's look great - although I'd like black, but it's mentioned here that they're a bit extreme...? Hard to imagine they'd be worse than my Duc SC1000? Really?

They are near perfect....if they were black...they would be ...pop in to your local Ducati shop ...1100 & 796 Monster ....

Looks like everyone loves these universally. I can live without black if the position is perfect and the fitting is easy. - So you didn't have to cut them down at all? Did you drill locator pin holes, or snip them off the switchgear?

...and what price for the Maguras?
No cutting and perfect position...no adjusting lock stops
cable rout stays the same, fit like they were designed for it....I just trimmed the pins down....they grip the bars and have not moved (A bit of trial and error) £90.00 they are nearly flat with a slight pull back...only problem....they are not Black (which I would have preffered)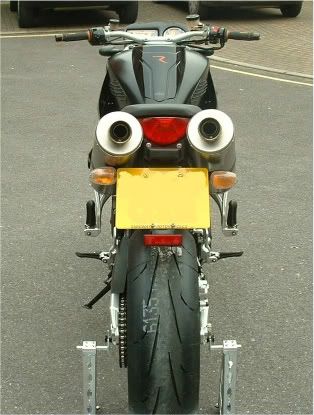 .