Right turns out had the wrong GSXR springs just received the correct ones from Sigma today and hey presto, thanks to BigAsh and Ducati Pete for some tips along the way.
Here is a little how to if you fancy doing the same, should be equivilent on the STM slipper also but apparantly that needs more setting up.
The kit: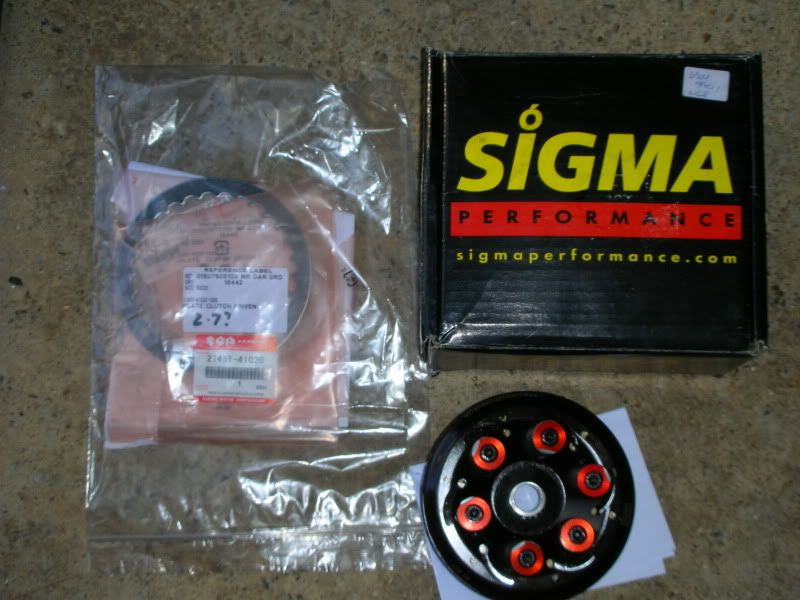 The amount of slip or engine barking you get is decided by the final metal KTM plate being changed for a GSXR one I tried the middle of the road 2.3mm I also have a 2.5mm so hopefully have equal engine brake to slip (I do like engine braking so may well change to the widest gixxer plate).
Place bike on side stand so when you take off clutch the oil does not all come out and remove clutch cover, should look like this: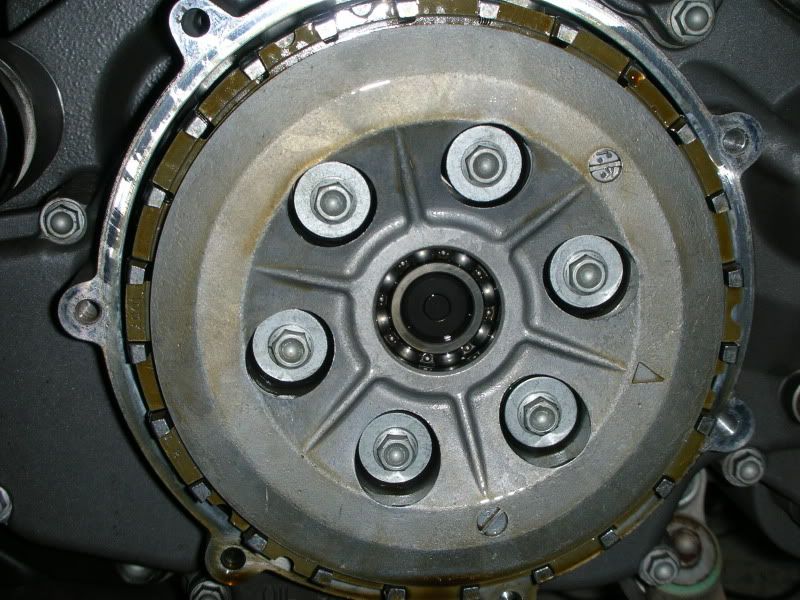 Then remove the 6 bolts and buckets and keep them safe you dont need them anymore, pull off the clutch hub and remove the plates (you can leave em in and take em off when you remove the 32mm nut), there are two small plates which I did not initially see as they were stuck to the clutch dont forget about those, and remember LOCTITE all the bolts!
Thanks to BigAsh for this tip, buy an Impact wrench this runs off a 12v car battery awesome for the price
http://cgi.ebay.co.uk/ws/eBayISAPI.dll? ... 0523629042
(also excellent for doing front sprocket nut)
Whack it in 3rd gear or higher and bosh the 32mm nut comes off: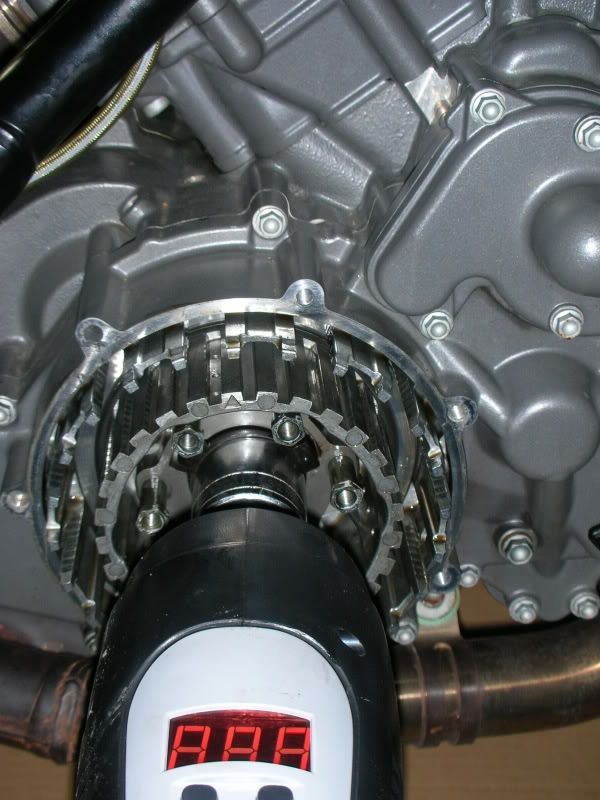 The clutch centre then comes out you need to replace with the sigma one and stick the bolt back on and torque it up (think was 120NM of top of head):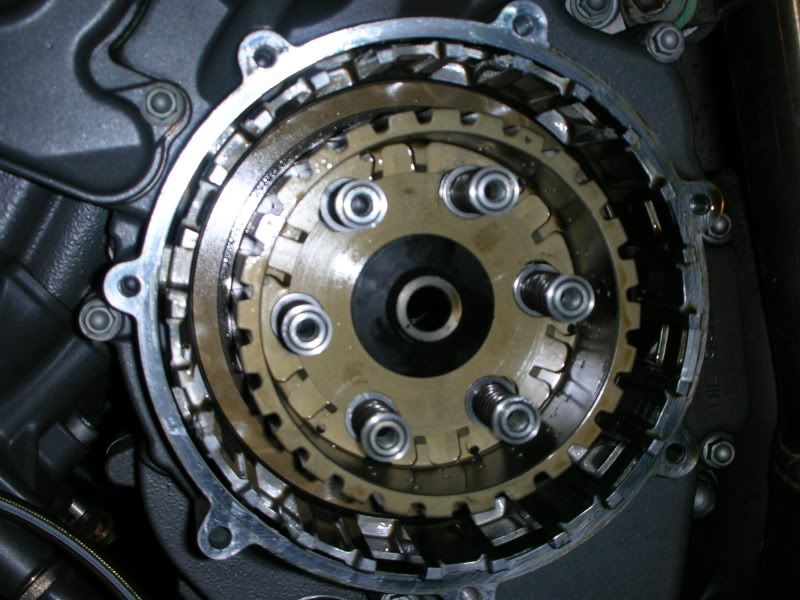 Then place the clutch plates back on in this order from looking at your clutch parts on the "engine spares" in your manual. You need to start with a No.8, then a No.7 steel disk, then 12, then 11 then the No.10 disk then rest of pack leaving the last KTM plate out and replacing with a Gixxer steel one (thicker), dont forget to lock the last plate into the clutch housing.
Finally remove the spacer from the inside of the clutch cover with the one bolt.
Jobs a good'un will let you know what its like in due course!