Hello,
I just invested US$8 and came up with this solution to stop my tank-bag from moving around.
If/when I decide to remove it, the glue should come off with Goo Gone or denatured alcohol.
Mold - Materials
From Harbor Freight
http://www.harborfreight.com/self-adhesive-rubber-safety-step-tread-98856.html
Installed - The right side I tried to cut it with my Miter saw that's why it's uneven. Since it's going to be under the tank bag I did not think it was necessary to cut it perfect. The left side I cut with an ordinary box cutter and a straight edge.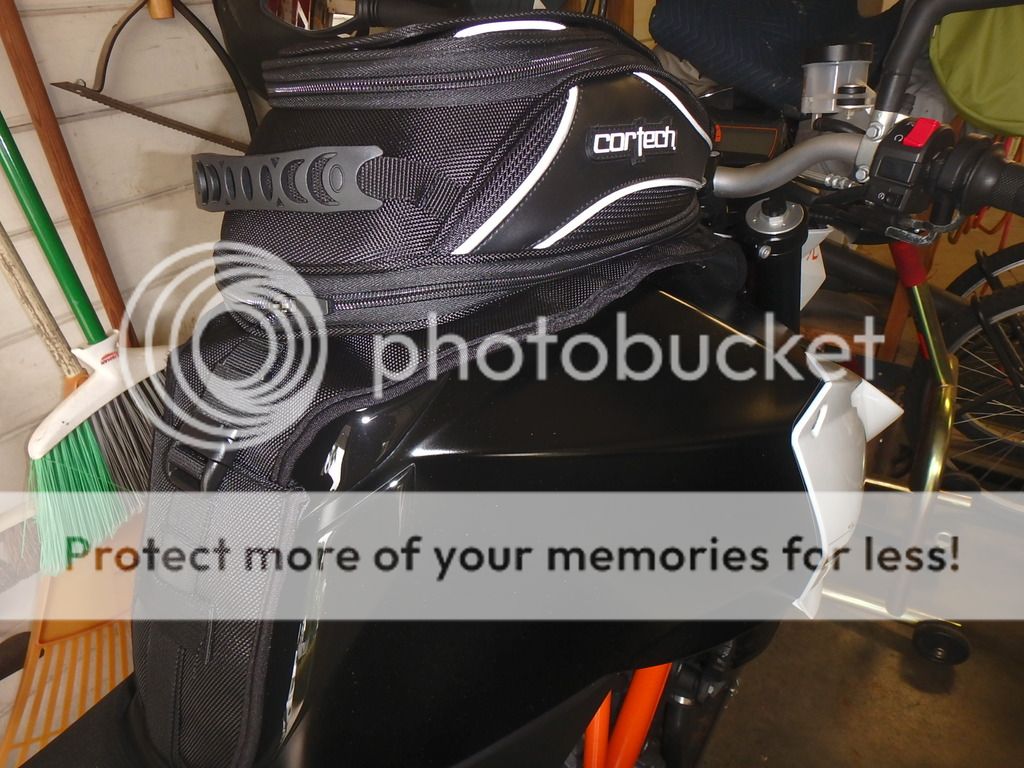 Simple. I've not ridden with it installed but I think it's going to get the job done.