The stuff...
In the beginning...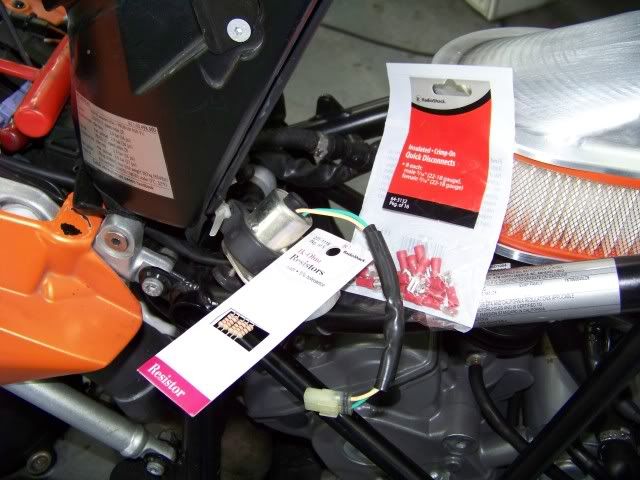 Using the wire end and cutting wires, could not locate those tiny wire ends...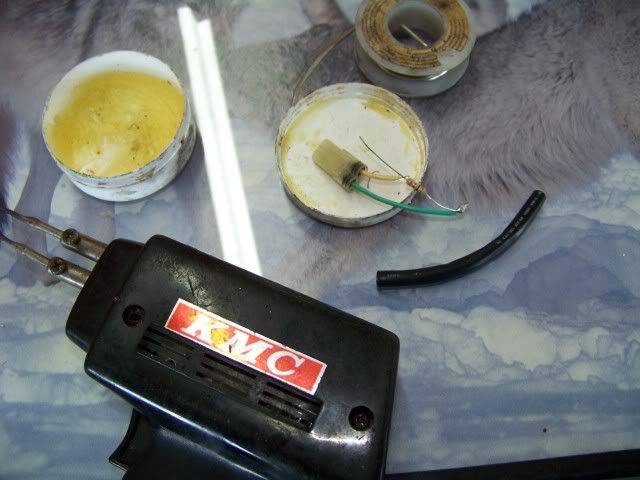 Soldered the resistor to the plug wires.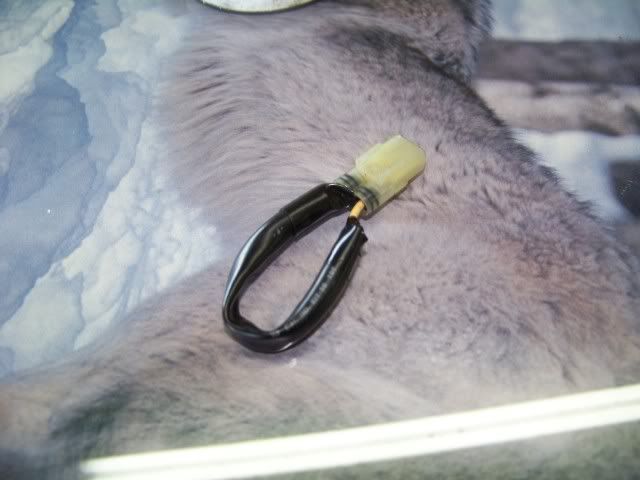 Sealed up real nice and water tight...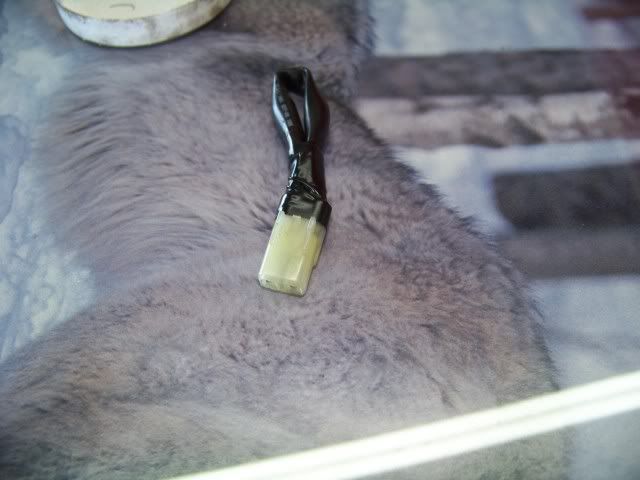 Part installed on the pumpkin...
Tucked away for safe keeping....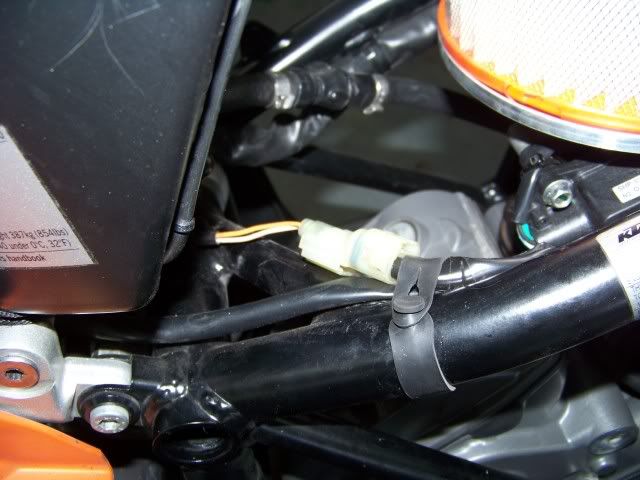 Newest Moto Box, (thanks Aaron!
) ...
The bike running, see my defect speck in the RH upper corner
NO FI Light... nota. Thare she BLows.... need any help from here do not hesitate.