hi men and women, long time lurker here. bought a 1290 back in march, traded in my 11 zx10r for her. i love every minute on the bike, coming from a zx10 to the 1290 the torque is just insane!
hears some pics of my girl: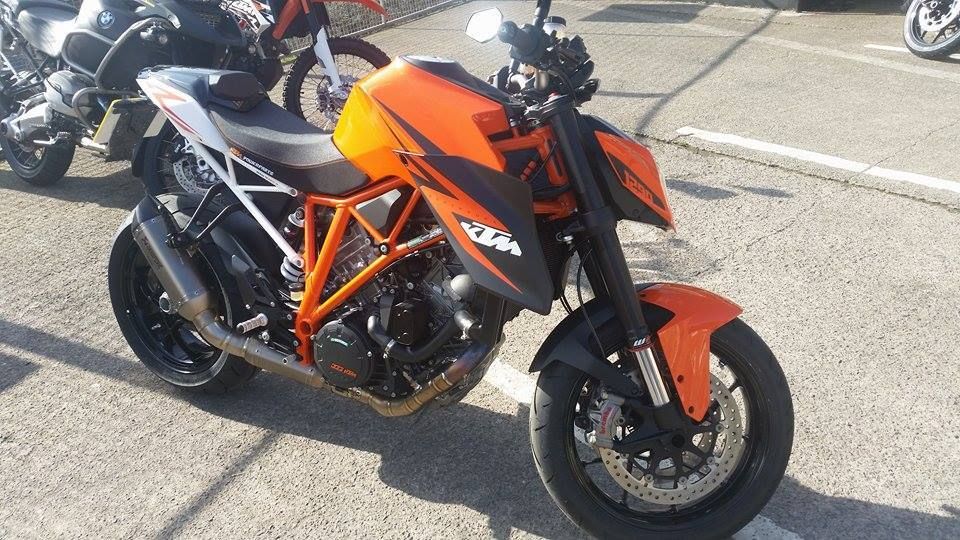 the extras i ordered to come on the bike when i picked her up were:
rear seat cowl
gel geat
rearsets
full akra
tail tidy
side panniers
tail bag
tank bag
ktm alarm
what I've bought since picking her up are:
R&G exhaust protector
R&G fork bobbins
powerparts levers
powerparts tank protector
rizoma bar end mirrors
rizoma brake and clutch reservoirs
I'm seriously thinking about buying the matt carbonfibre bits from HF carbon to replace most of the black plastic on the bike. anyone ordered from them before ?
anyway enough is enough for now, hope you enjoyed the pics