Doing some winter fettling on my SD.
Got the front wheel off and gave that a clean - looks great.
Next I turn my attention to the brakes as they have some brake dust staining.
I started with the fork bottoms, as that looked like an easy job (wrong!).
I cleaned them with a 50/50 mix of screwfix degreaser (which is pretty powerful stuff) and dirt came off but they still didn't look great.
Next I followed up with fairy liquid - no change. I could see several areas where the brake dust looked like it was etched in to the alloy surface.
So time to get serious.....
Mer car polish with an Oral-B electric toothbrush - nope..
Superwheels alloy wheel cleaner spray - nope.
I'm now out of ideas so time to hit google...
A suggestion for dealing with alloy wheels is to hit it with acid... but what is easily available & has good cleaning acid in it...
Oh yes!
It's acid based (unlike bleach based products), which is why it's also supposed to work well at cleaning stainless steel exhausts.
I gave it a try & it worked!
Check this out - left is after harpic, right is before.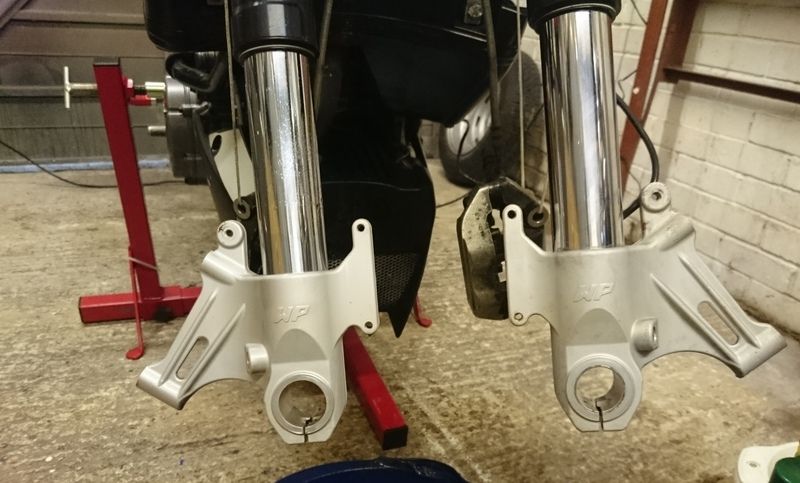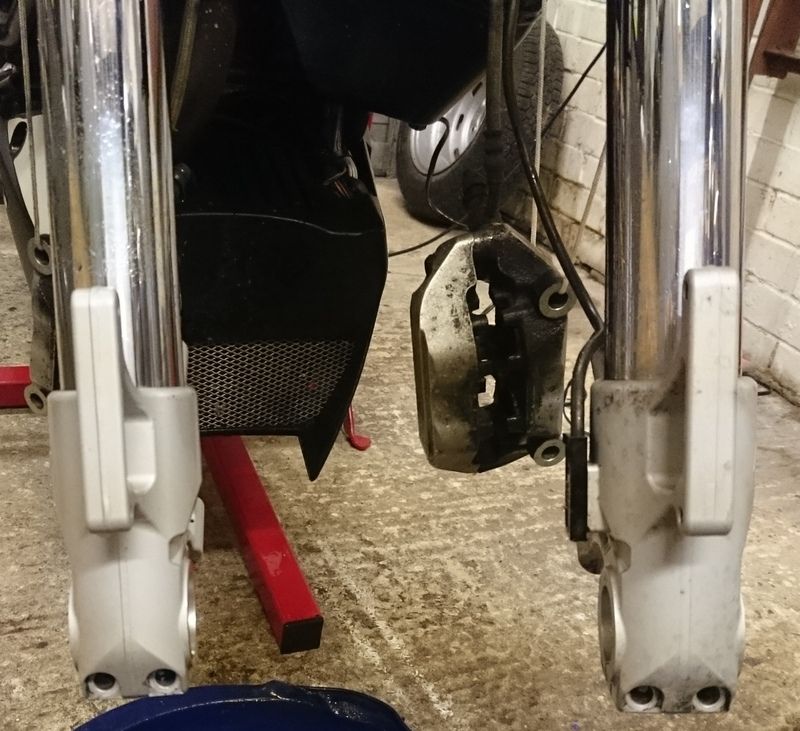 ===================================================================
I then treated the right side as well so this is how they now look,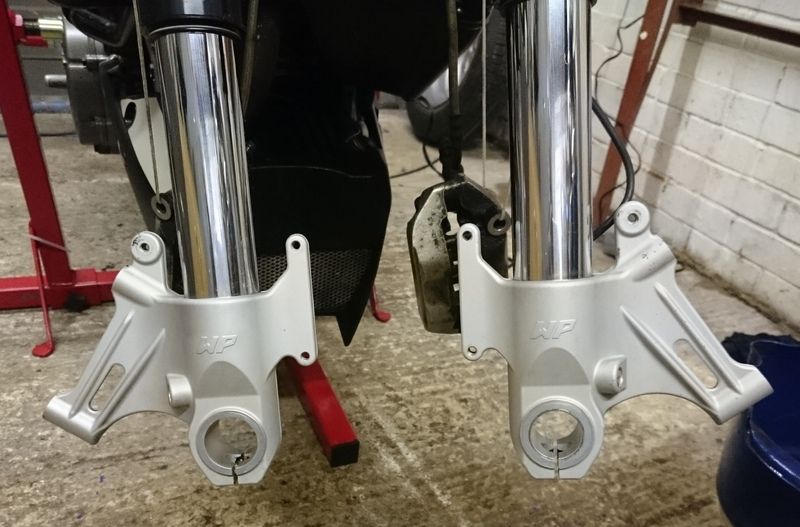 I'm well chuffed.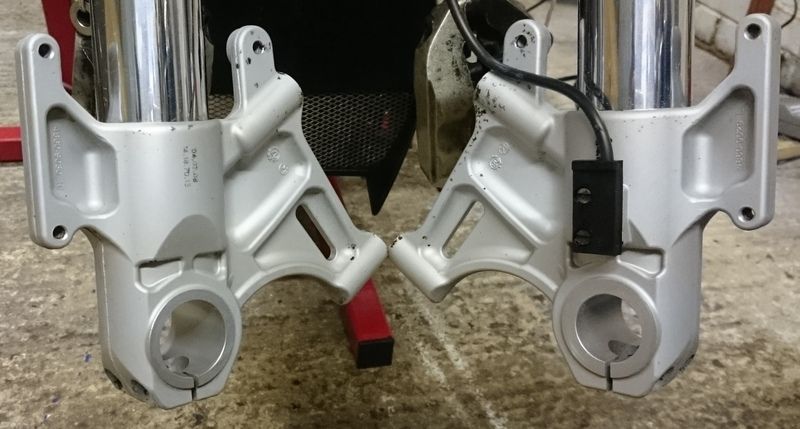 It even brightens up the brass adjusters, that happens quickly so it's best not to leave it on long.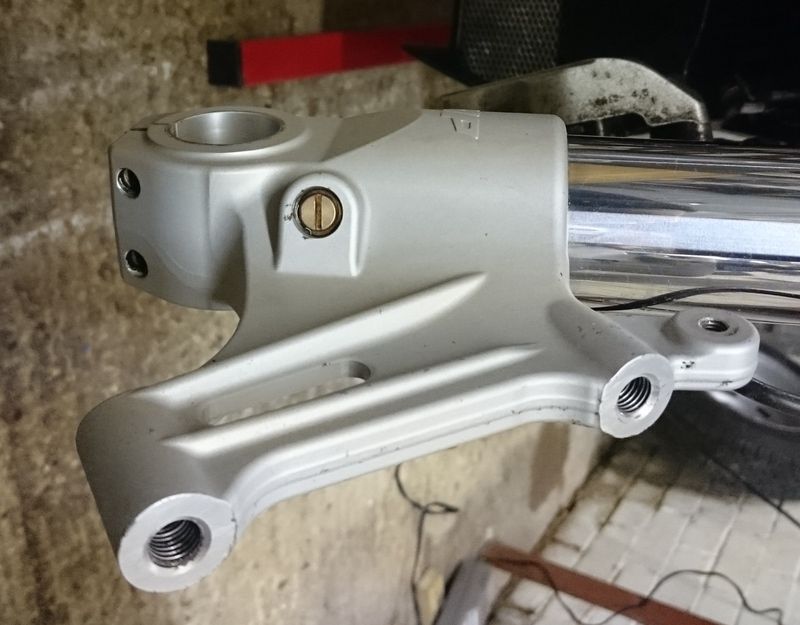 Next was time to see how my lovely Brembo's respond to it.... to follow...