Today I managed to get the time to spend a whole day sorting out my 990 which has been doing a lot of milage lately but without much time for any care and attention. I've got a leaking radiator but I can't find where from, it just leaves a small puddle on the ground after long runs. It may be just the filler cap leaking as I know this is a common issue but can't be sure. I've got a front fork seal gone on the left but the right is also starting to go. I had a chain that was really in need of a good clean and resetting to the right tension. And I stripped the front callipers to make sure that the pistons were free because I was sure I've felt them starting to stay on a bit first thing in the mornings and the fear of a front end seizure fills me with dread!
But after a good clean I decided to revert back to my old straight bars as having been riding my H2 around for quite a while with Ace bars I find that getting onto the 990 with high bars feels really weird and it's just too upright for me. I put them on a few years ago when I was doing high motorway milage at the time but now I'm back to blasting about A roads in the summer I always likes these bars the best.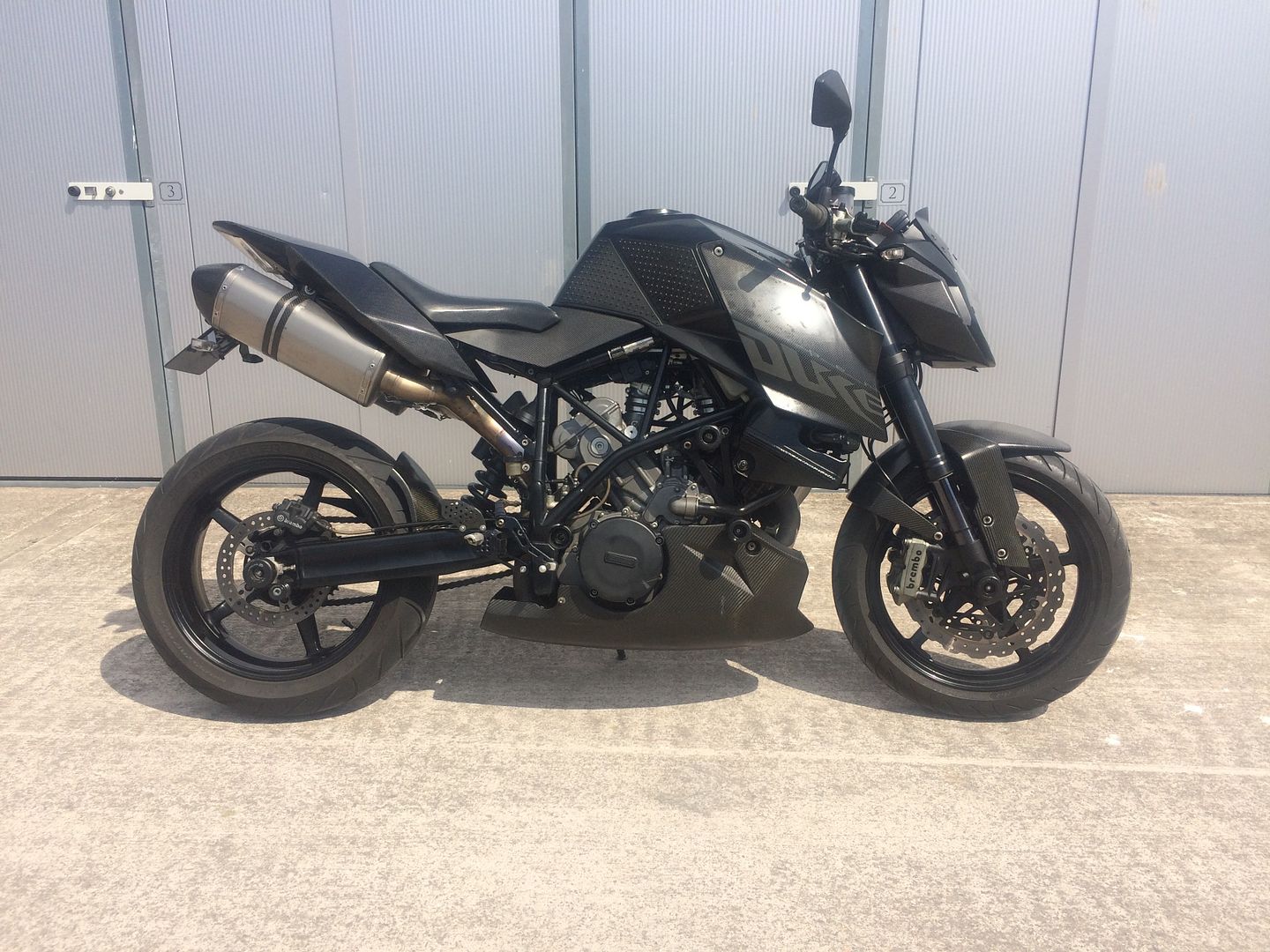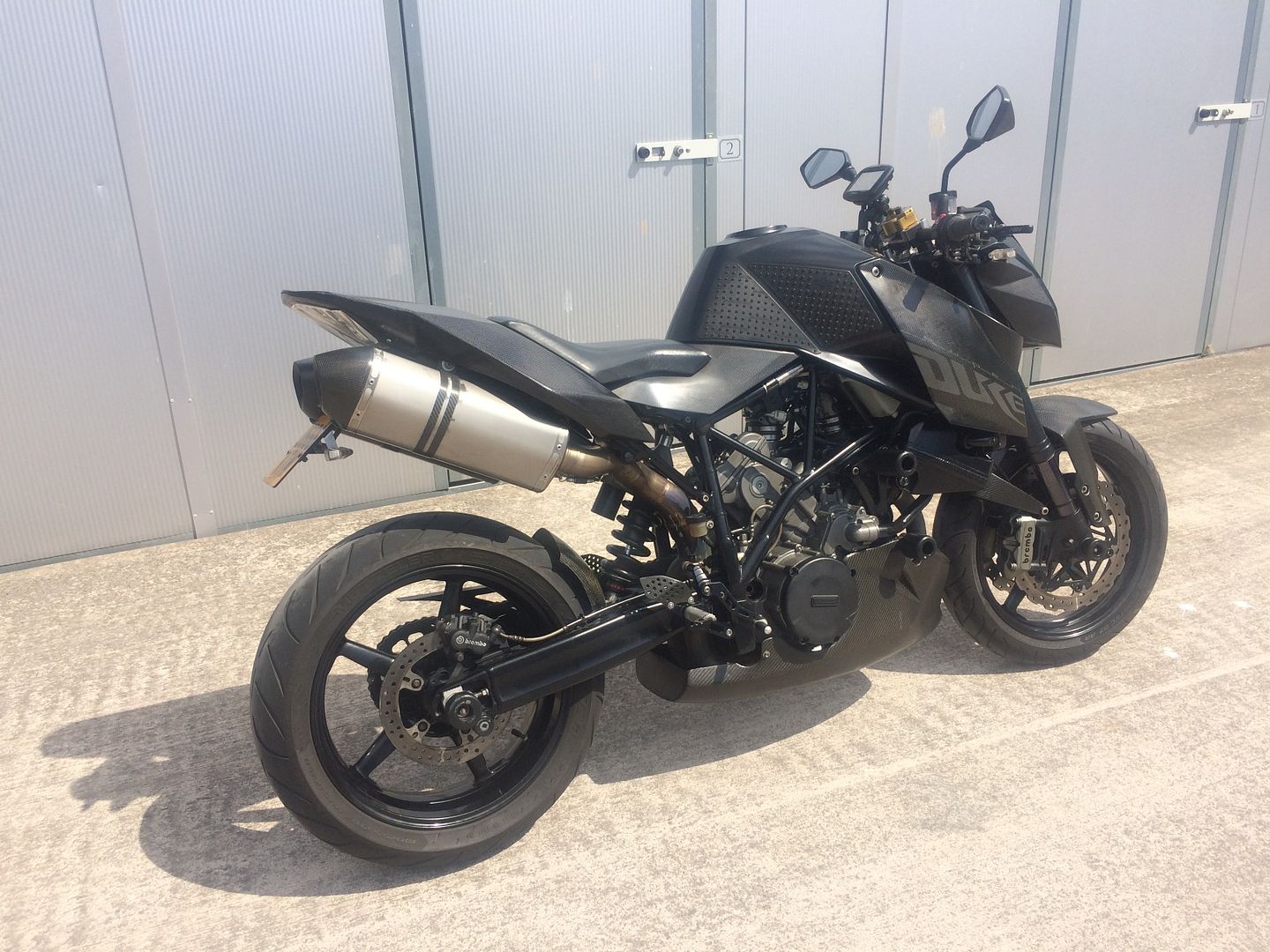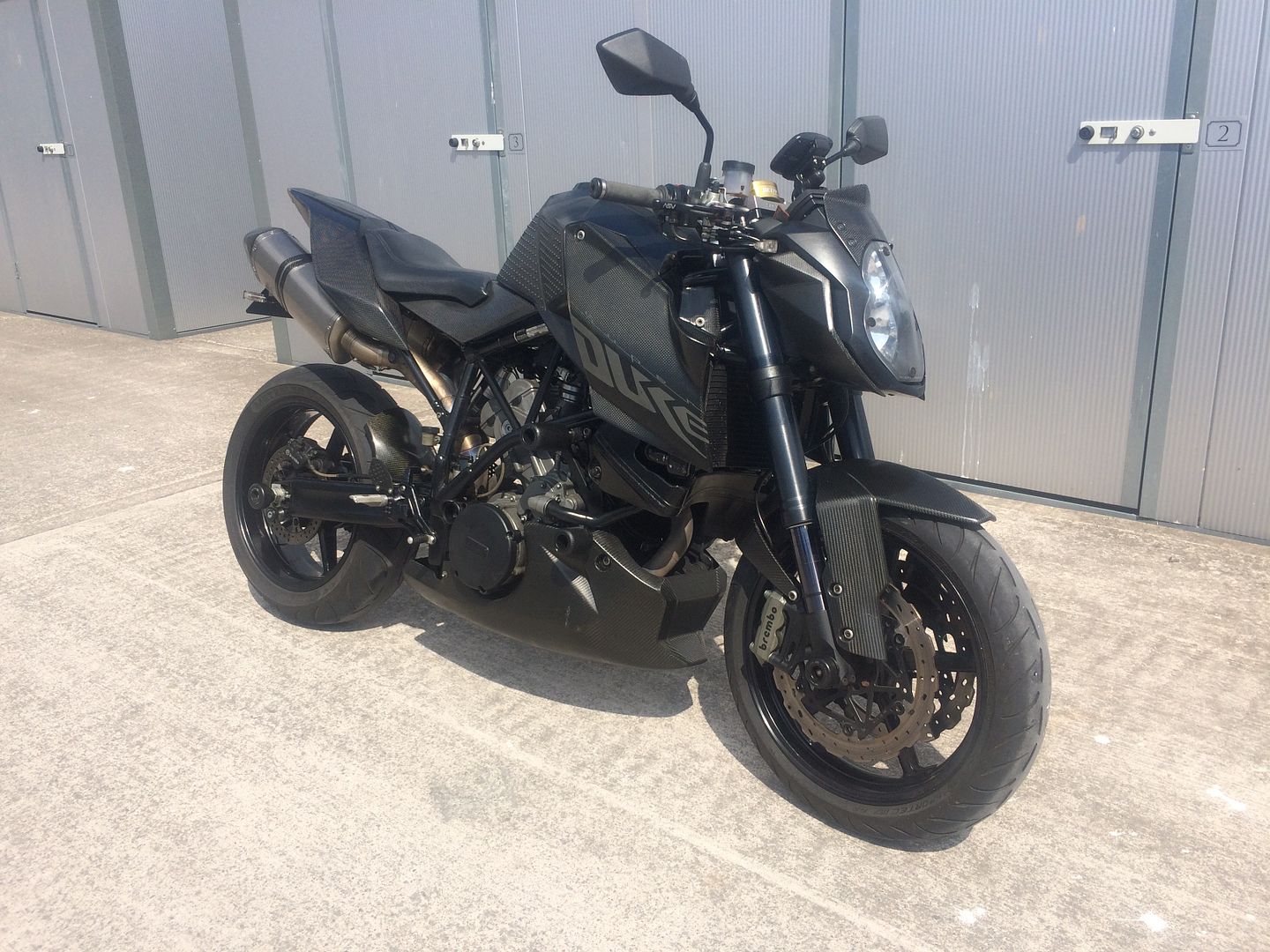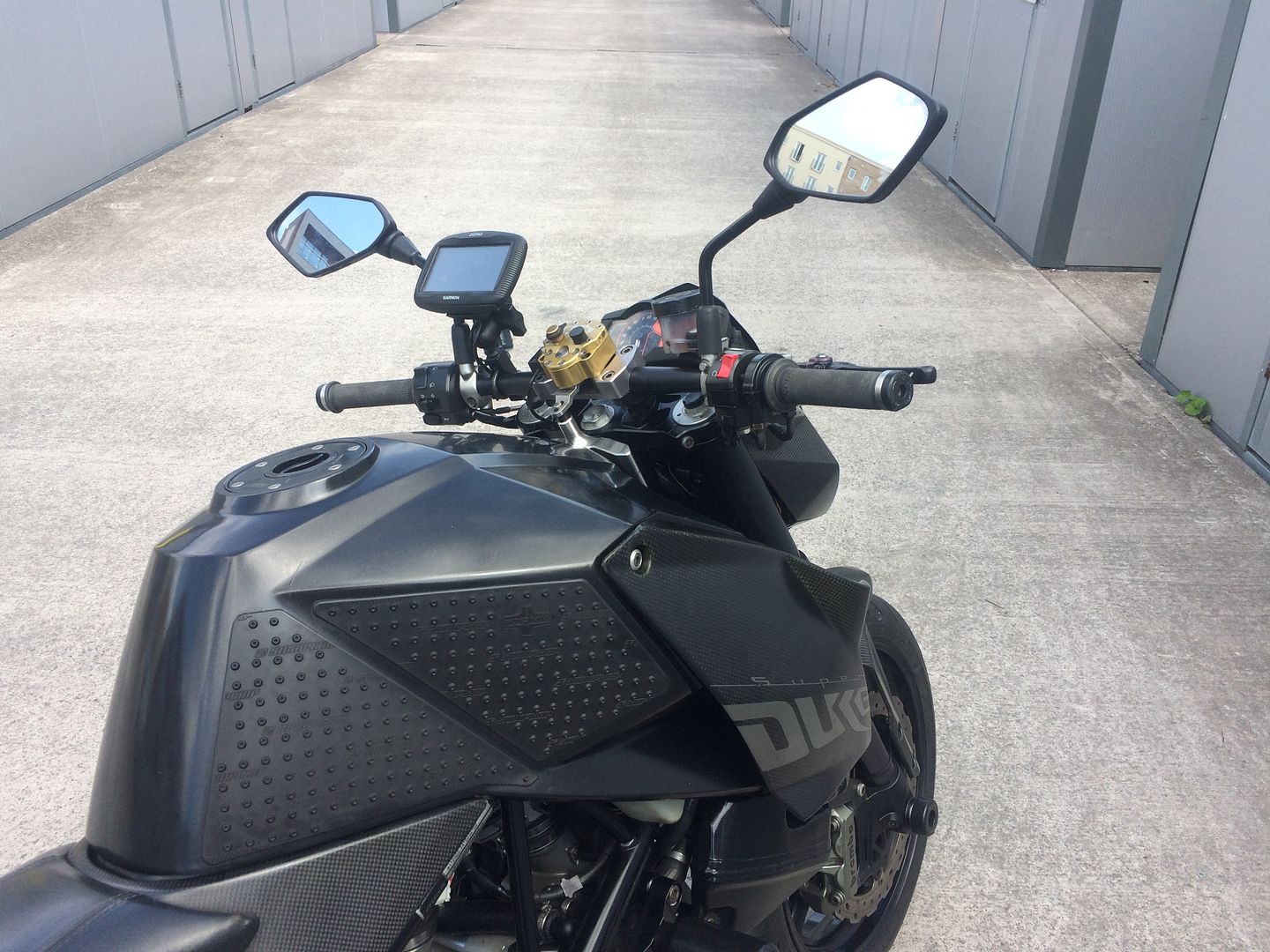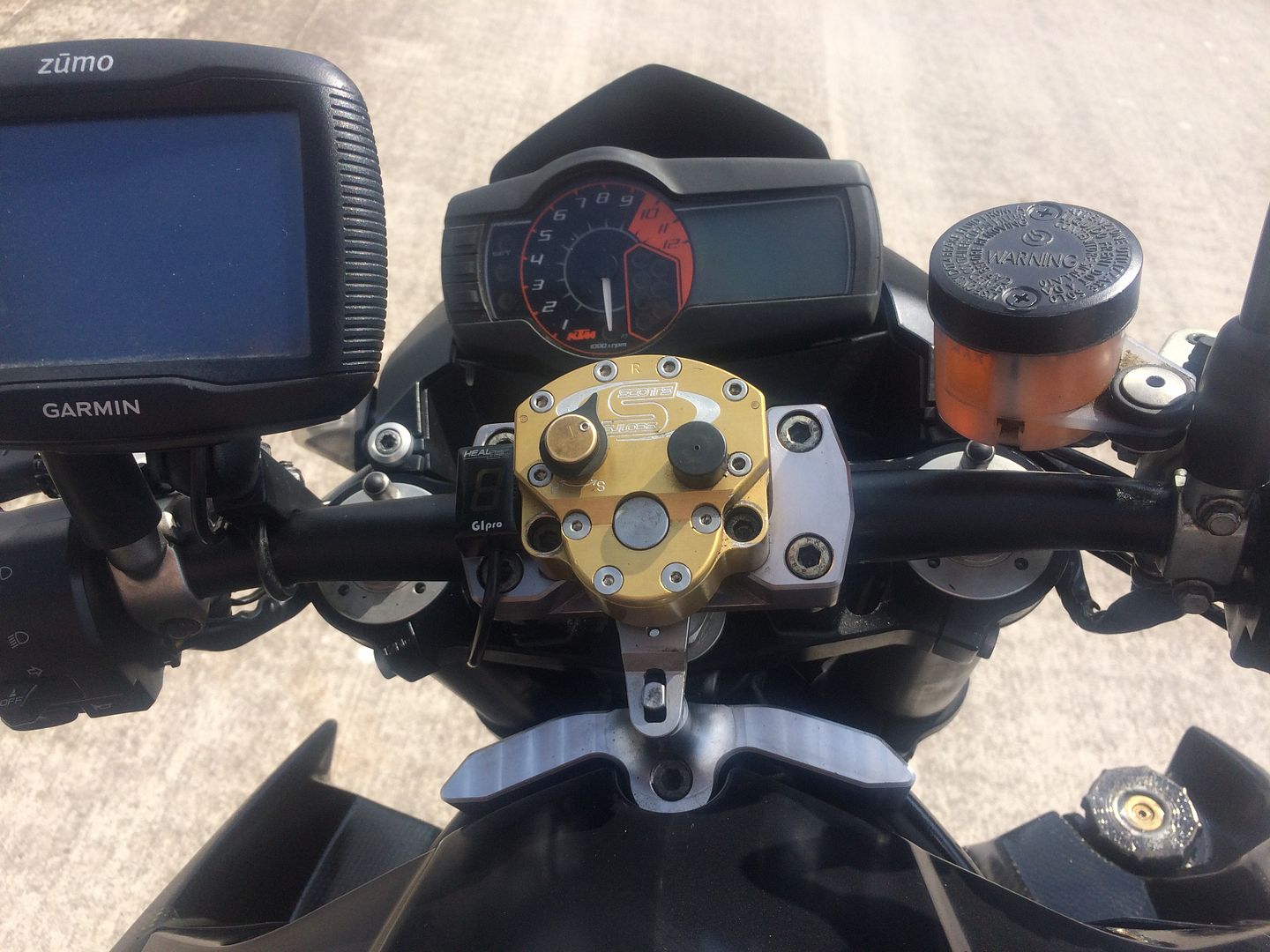 The bars are cur down as narrow as possible which doesn't leave much room for all the controls and Garmin but it all just fits!
These are the bars I now have on my H2. They are period Tomasselli adjustable Ace bars - not clip-ons - but they are still pretty low.