Well my base gaskets have been leaking again. Scrutineering at Snetterton race told me to have it sorted by Oulton round so its cylinders off time again
As she's done 50k miles I thought it would also be a good idea to change the timing chains while its apart. Will try and do a walkthrough of all the steps. Although looking at the pics I took yesterday I think the lens must be covered in oil as they are shite. Will investigate.
Decided to do it at my m8s workshop in the Cotswolds. He has a workbench I can use and also if it all goes tits I can cry his name across the workshop and hope he comes over and gets me out of the shit. That is the plan anyway
Only had 2 hours at it yesterday afternoon before the pub called us but managed to get the bike stripped down and engine tipped forward to get at the rear cylinder. (its pivoted on the engine mount below the swing arm mount) I was going to remove the engine but doing it this way mean I can leave things like the oil lines, clutch and a few wires attached and save myself a bit of time. Thats the hope anyway.
Before
Half stripped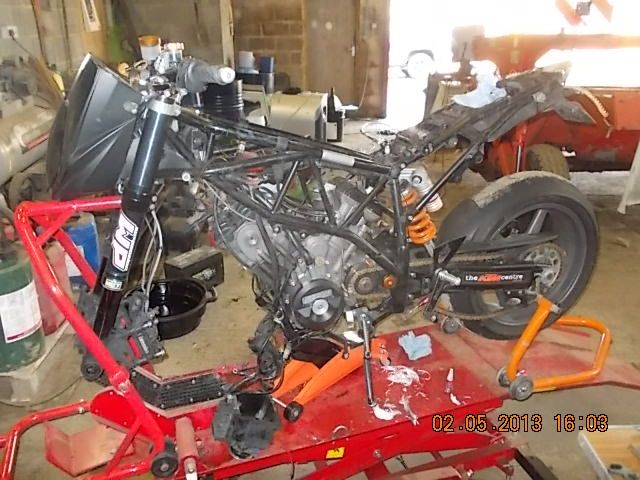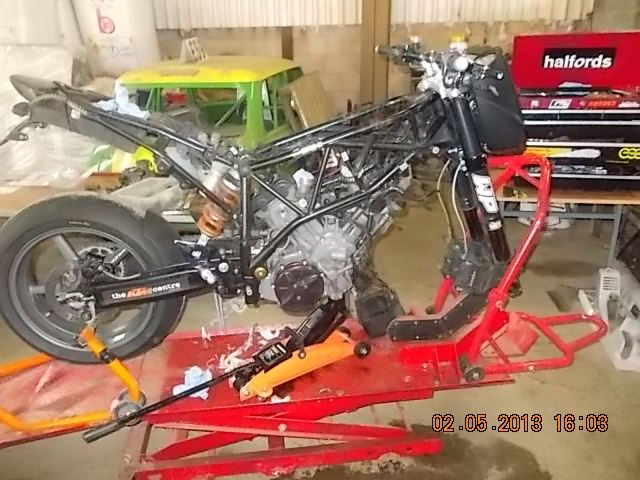 Engine pivoted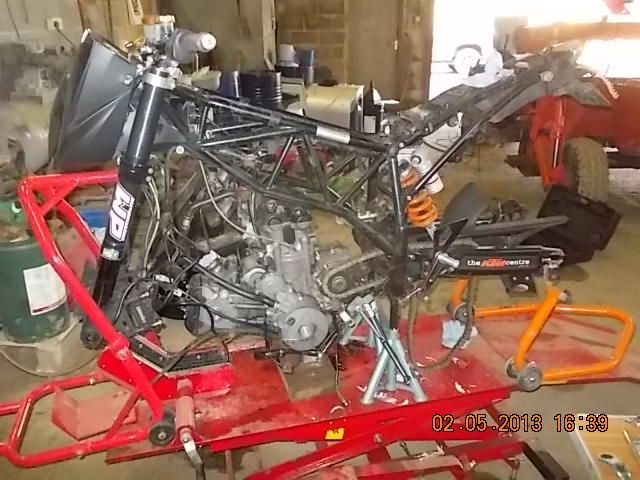 Will try and improve the pic quality today and photograph every stage. Wish me luck!