I got the spare cat box today thanks to Scotman623, much appreciated!
Got the angle grinder out and had a look how to proceed. Decided to cut along the weld so I can tig it up later without too much giving away.
Seems to be the right decision in after making the cut.
It is basically a double box so when you get the first part of it looks like this: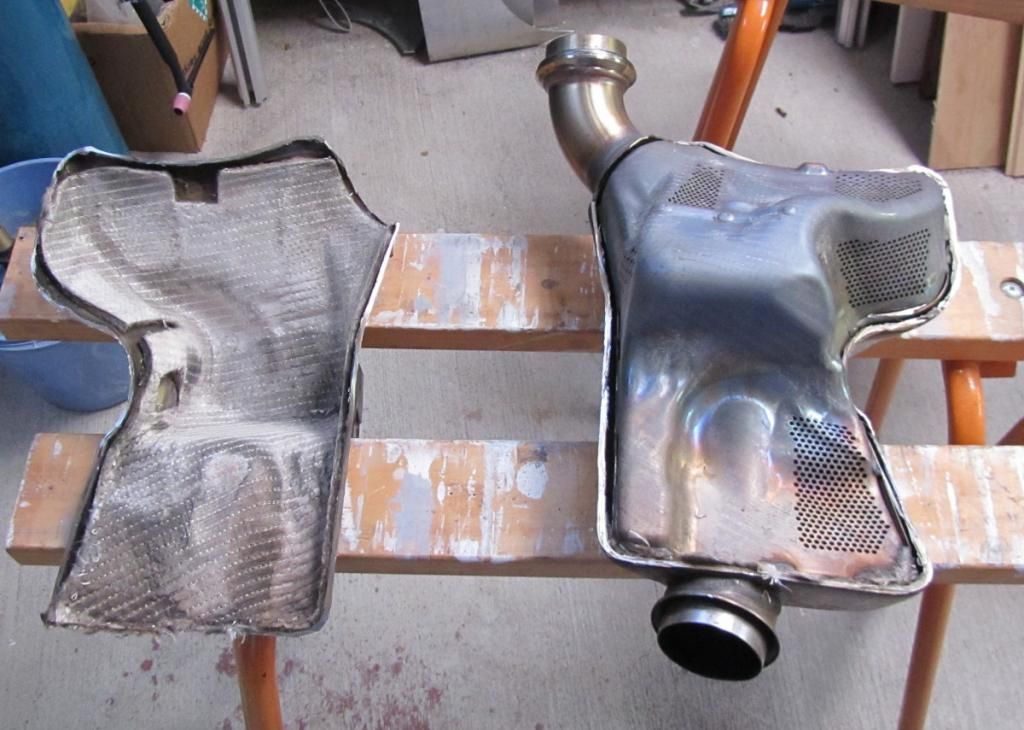 After making the second cut all around again you need to drill out these 3 welds at the top middle with a 8mm drill.
Result!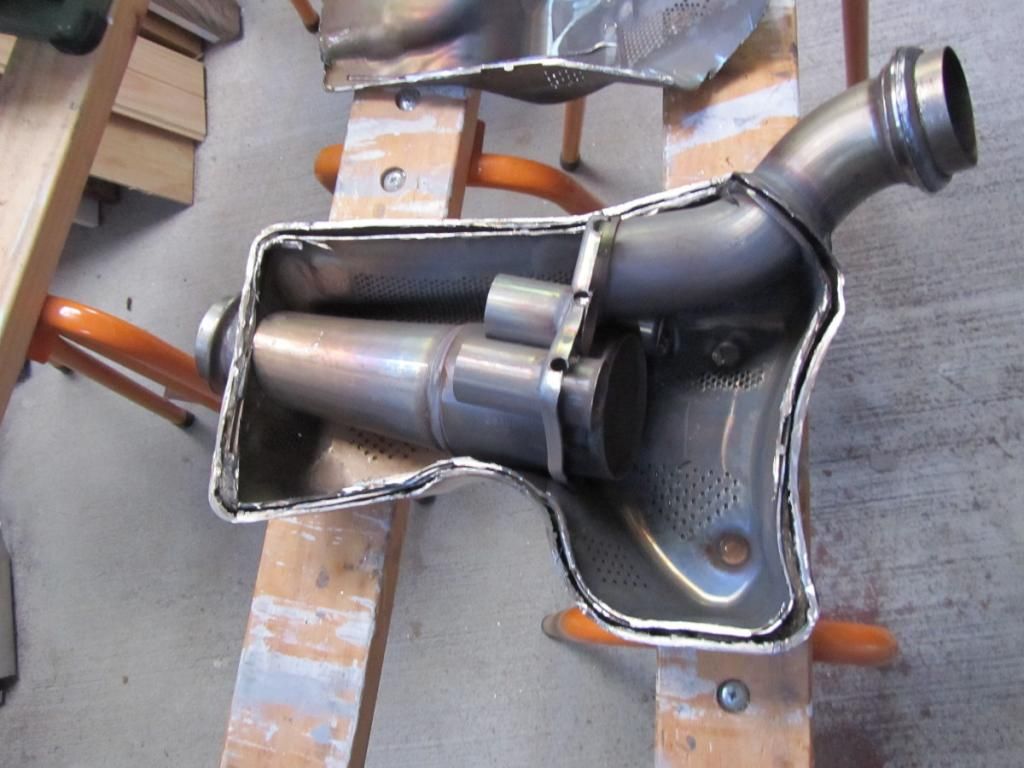 This is how the gas flows. Black in trough the cat, Blue back from behind the baffle chamber via the 3 smaller pipes, red out towards the end can.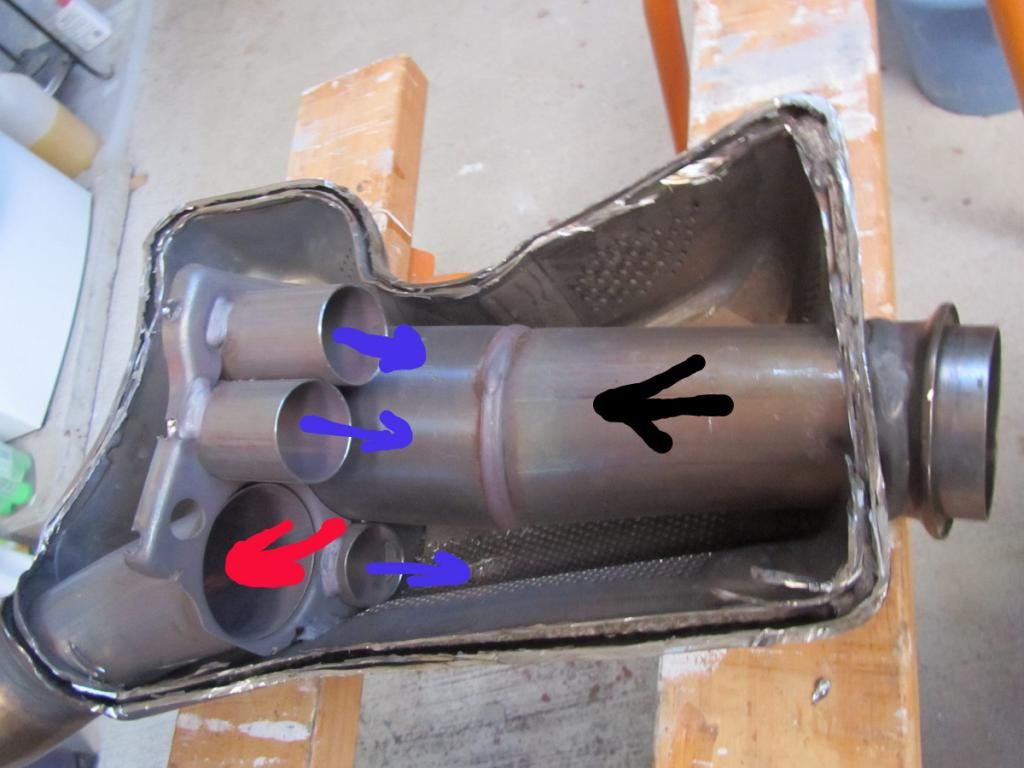 Ran out of time for now and won't be able to do much this week.
Will have a think how to proceed from here to cut the unwanted bits out and create a smooth flow but retain some damping.
I'll keep you posted on the progress.