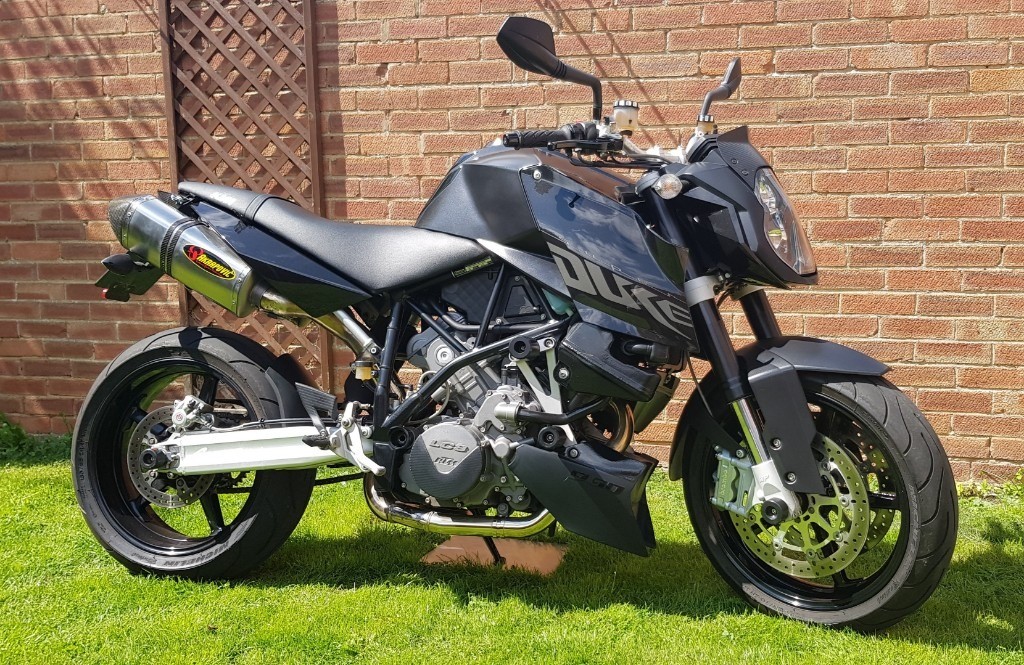 Just not getting the use out of it and fancy going back off road.
Facelift Super Duke 990 - larger fuel tank, better clocks than original & better radial brakes
Always kept clean and garaged. Kept on battery tender & fair weather riding only.
11 Month MOT - no advisories
22k currently, may slightly go up with use
Big service at 19k - including new water pump, oil, screens, gaskets etc.
New chain & sprocket approx. 2k ago, always kept clean and lubed
Nearly new tyres
Coolant recently drained, flushed & correctly refilled
Lots of paperwork, receipts and photos of work done
Lots of additional documents on CD - full manuals, parts books, torque lists, 990/LC8 workshop manuals etc
Akropovic Oval Exhausts
Main exhaust mirror polished
Carbon fibre parts;
Heel Guards
Screen
Clutch cover guard
HID Dip Bulb
Most bolts replaced with 316 marine grade stainless
Black short levers
Billet Brake & Clutch reservoir caps
All exhaust studs recently removed and replaced with new
Black R&G rad guard
Evotech tail tidy
Neoprene Shock Protector Tube
Heatshrink shock reservoir guard
Newly fitted washable Simota air filter
Dual USB power socket for GPS etc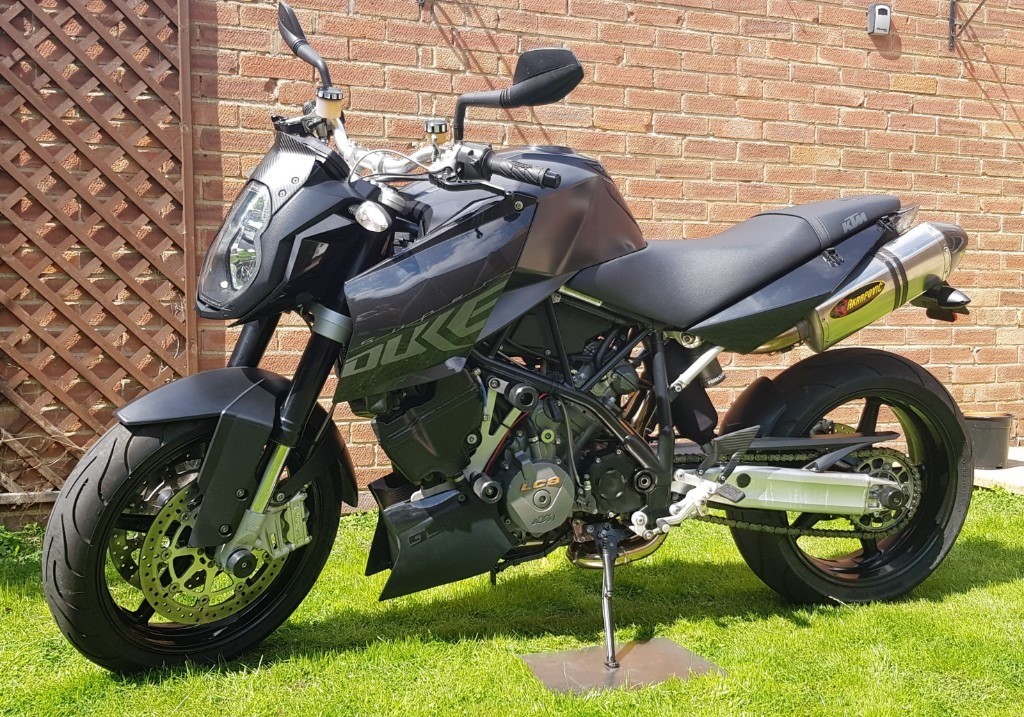 Up for
£3600
on gumtree but open to reasonable offers, especially from forum members. Currently got one of those triangular KTM seat bags mounted on the pillion seat that I could chuck in with it.
Few more pics on the gumtree ad -
https://www.gumtree.com/p/ktm-motorbike ... 1308205877